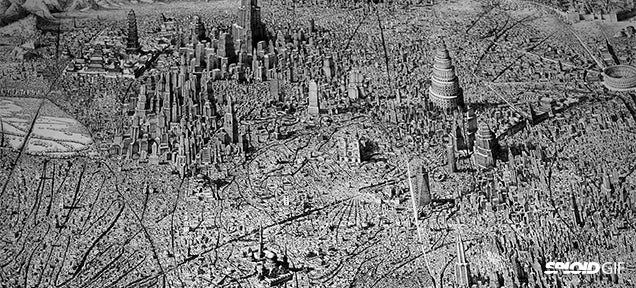 Ben Sack creates some of the most intricate black and white drawings I've ever seen. His artwork is gigantic, crammed with stunning detail. This one is called A Single Note, a circular illustration that is 48 inches in diameter. And of course, there's a time-lapse showing him in action.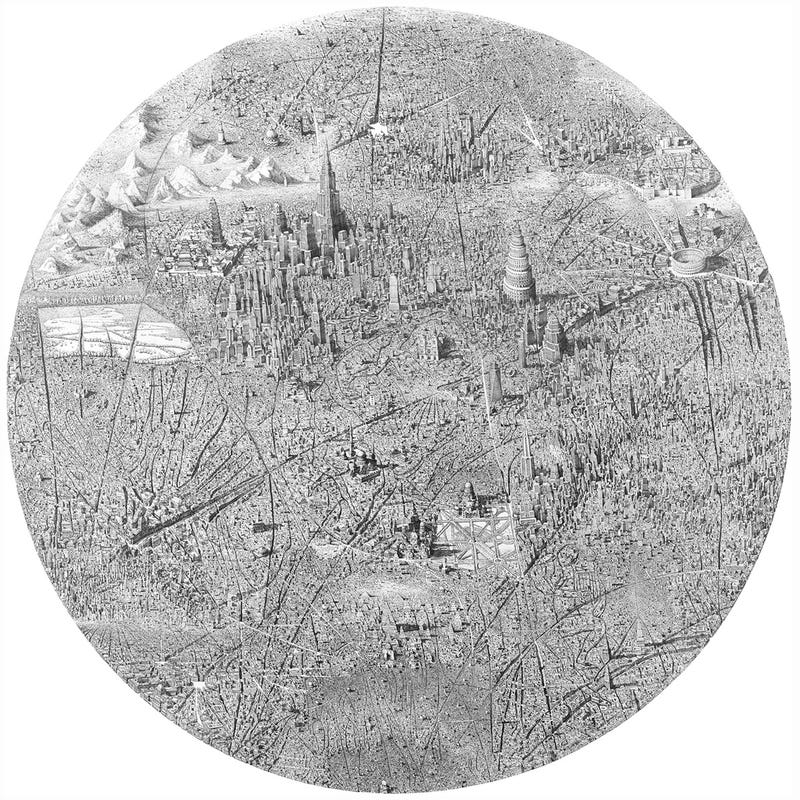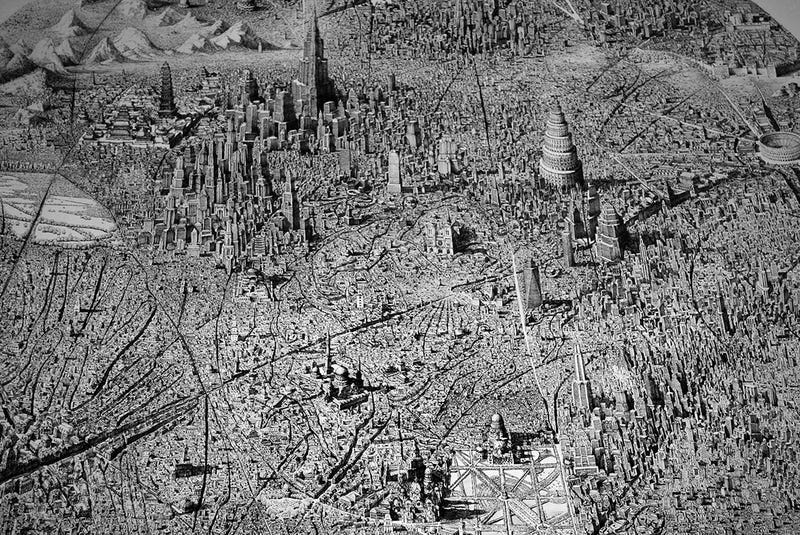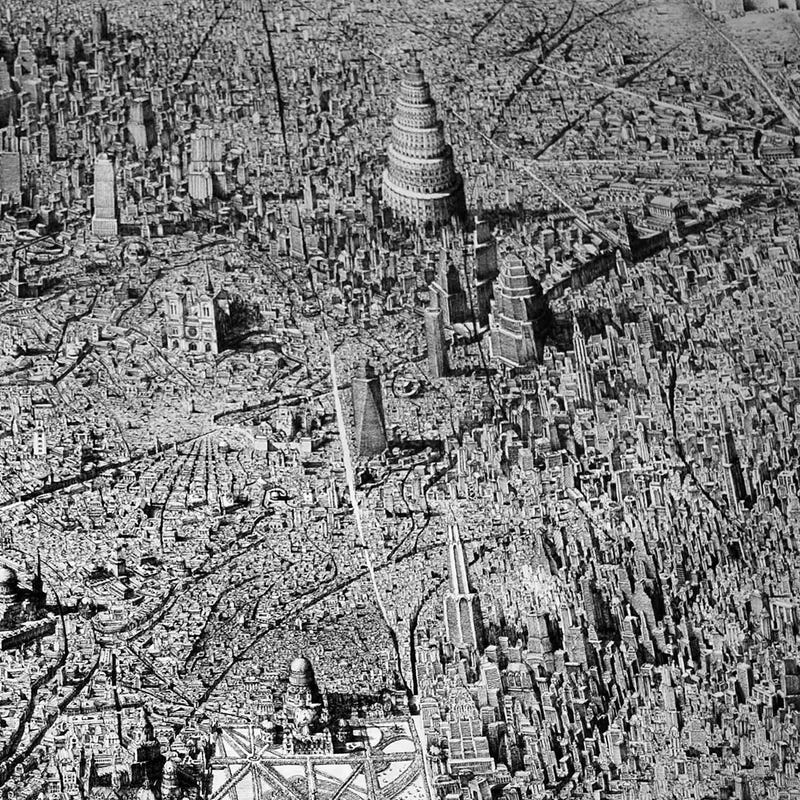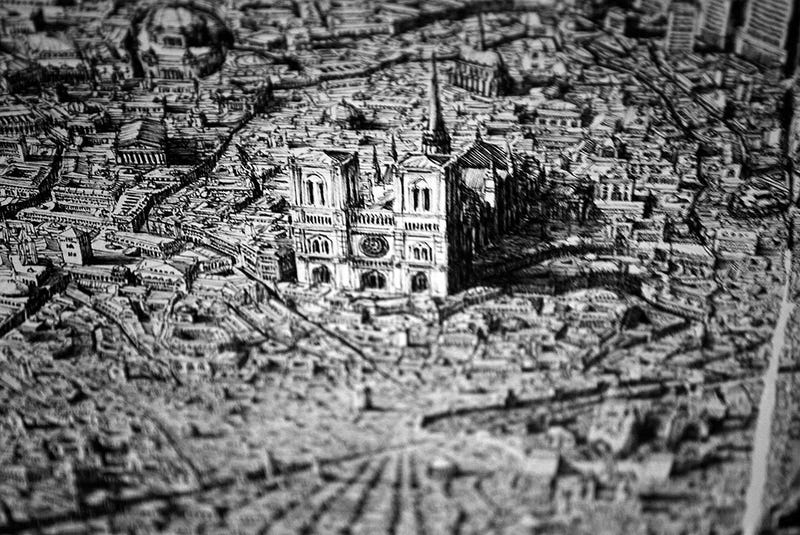 He has many others.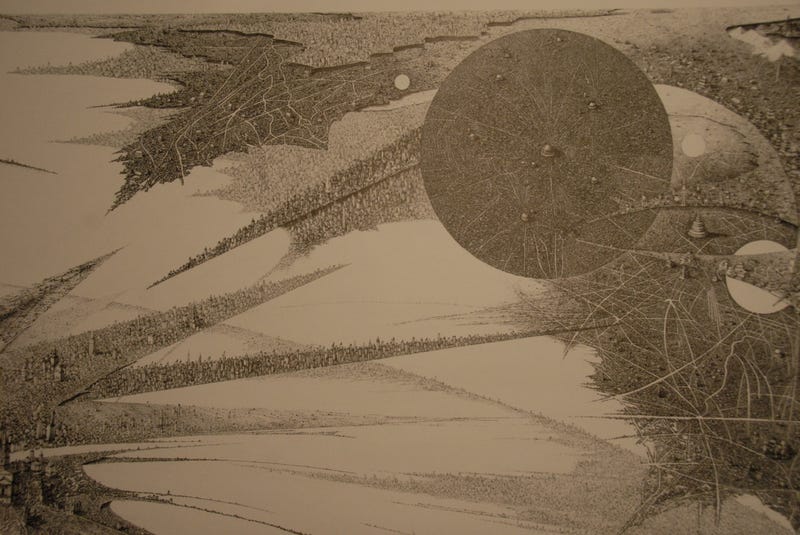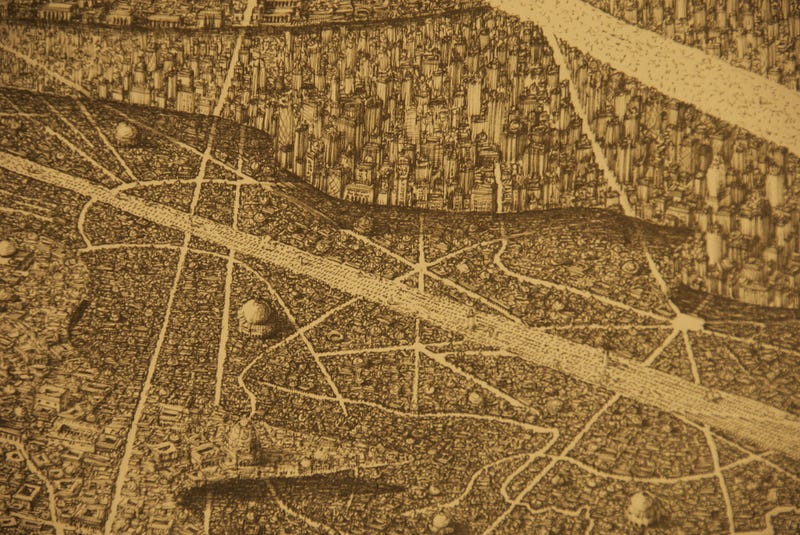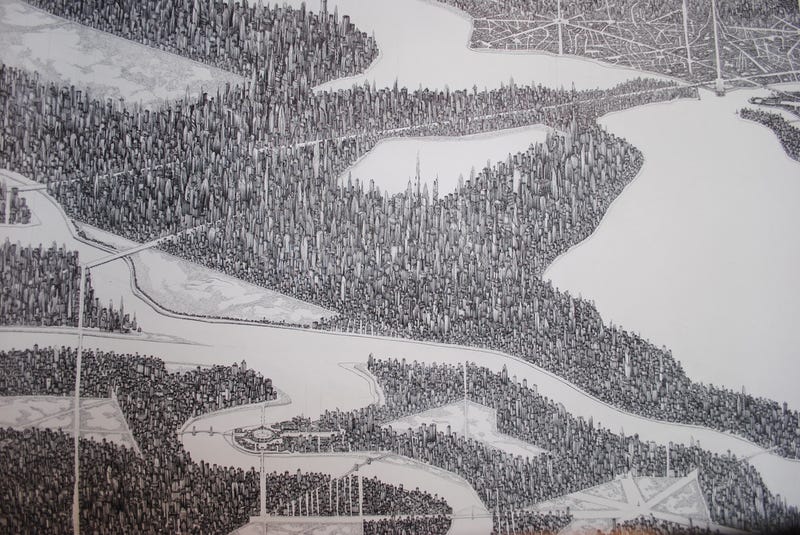 Ben Sack is a Virginia-based illustrator. You can follow him in Tumblr or see his portfolio here.
You can buy his prints here.
---
This is part of a series in which we are featuring really cool 2D or 3D illustrations and animations. If you are an illustrator or animator with high quality work, please drop me a line here.
---
SPLOID is a new blog about awesome stuff. Join us on Facebook