Legend says that cats have nine lives. Science says that's superstition based on uncanny reflexes and amazing flexibility. Whatever. Looking at this video of the fire of the Towers Hotel—a historic hotel in Dauphin, Manitoba—I'm saying nine damn lives and scientists can go poop in a litter box for all I care.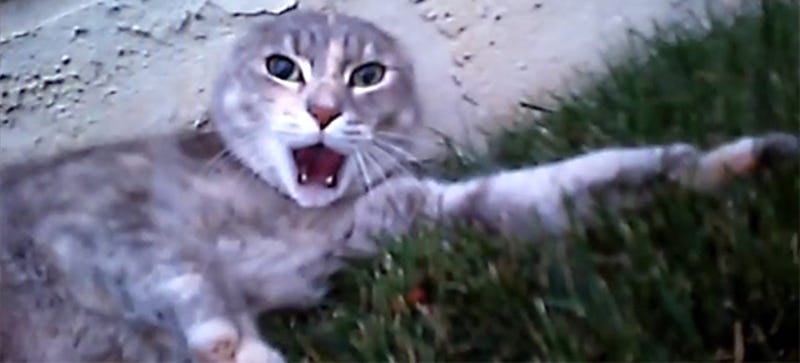 Someone put a camera on the collar of his cat to see his antics out of the house. The camera captured a cat fight seen from the perspective of one of the cats. Apparently, the owner says, his furry overlord is quite the block bully.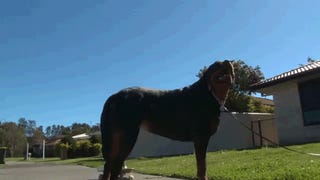 Adorable. We've seen dogs ride skateboards before and though it's extremely cute when they're pawing the ground to lunge forward and crashing into walls, they're not really busting tricks with the board. This cat though? It does its feline version of ollies and skateboard grinds.
Domestic cats, unlike other pets and most humans, generally have a strong sense of personal dignity. They do not want ribbons or party hats placed upon their heads. They do not want clothing of any kind. And they certainly don't want neckties, even though crazy people are making these cat-ties for crazy cat owners.
The mysterious comings and goings of our feline friends just got a little less mysterious. Researchers at the Royal Veterinary College loaded a group of cats in Shamley Green, Surrey, with cameras and GPS trackers to figure out how roaming house cats spend their days.
This cat was, apparently, cut in half by Google Street View cameras. But the blog from which the image comes—Google Street View World—doesn't provide the coordinates that would allow us to see half cat in his (her?) natural Street View habitat. Where can I find half cat?