This battered diamond has survived a "journey to hell and back," and it has a pretty specular story to tell. Spat out from deep inside the earth, it is our first direct evidence for a scientific theory that says that vast amounts of water are trapped deep inside Earth's mantle.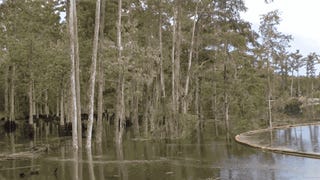 In the Southern Louisiana town of Bayou Corne, a monster is growing. For over a year now, a colossal sinkhole – which, when last measured, spanned a grotesque 24 acres – has been wreaking havoc on not only local residents (who have been forced to evacuate), but the environment under which it lurks, as this recently…
Today, many scientists believe we are on the cusp of a sixth mass extinction which could wipe out most life on Earth as we know it. Here are seven signs that they could be right.