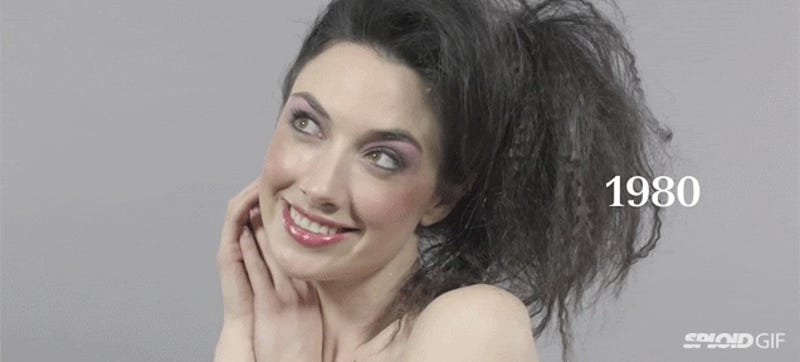 Different eras have different definitions of beauty. A look in the early 1900s can fall out of favor a few years down the road or maybe inspire a style decades later. Cut Video made this video that shows a model getting her and make up done to show what beautiful meant from 1910 to 2010.
Good makeup is key to create believable fictional characters. That's why moviegoers at Cinefix decided to pay homage to the best movie makeup artists by putting together this list of the best ten makeup transformations of all time:
Makeup artist Laura Jenkinson uses makeup to create adorable cartoon characters from our childhood on her mouth. It's so creative, she uses her lips as a guide to draw the funny faces in. And it's so perfect, the cartoons look like they're just hanging out on her face.
Meet makeup artist Elsa Rhae. Also known as a White Walker. Or Captain Planet. Or the Grinch. Or anybody, really. Rhae can transform her face into pretty much anything in the world because she's simply incredible at what she does. She uses make up and face paint to bring characters to life in the real world.
Did anyone else miss the day when girls got good at applying makeup? I must've been out sick when some magical fairies came in and taught us how to apply tangerine bronze to create cheekbones and purple eye liner to make green eyes pop. When I put on those things, I actually look like a jack-o-lantern. And not a cute…
Back in 1995, then reporter Julie Chen had surgery to widen her eyes at the behest of her local Ohio TV station's management. Now, as a co-host of CBS' The Talk, she looks like a completely different person. But she didn't had any more surgery, she claims—as this video shows, it's all because of incredible makeup…