spotted this on Sploid, did the rest of you catch this?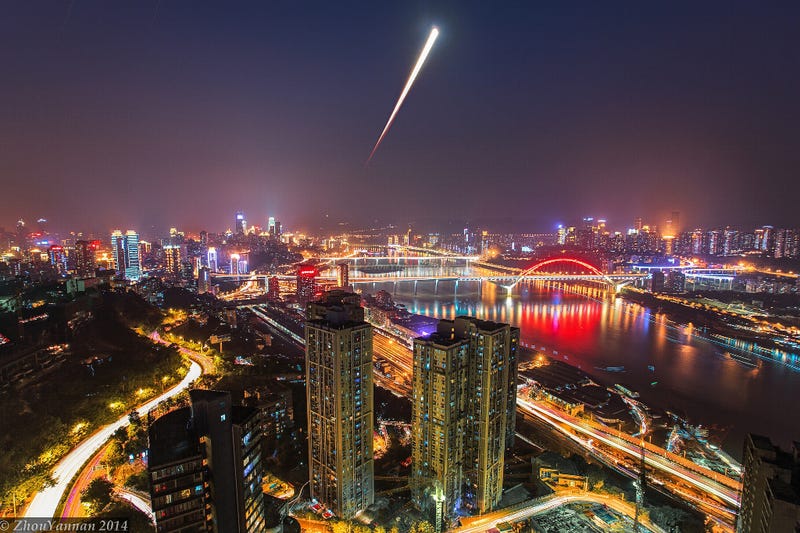 NASA Astronomy Picture of the Day is featuring this long exposure photo of the lunar eclipse rising over the city of Chongqing, China, captured by photographer Zhou Yannan on October 8. The zooming tail effect as the Moon went out of the eclipse is fantastic.
From NASA:
As the Moon rose and the Sun set on October 8, a lunar eclipse was in progress seen from Chongqing, China. Trailing through this composite time exposure, the rising Moon began as a dark reddened disk in total eclipse near the eastern horizon. Steadily climbing above the populous city's colorful lights along the Yangtze River, the moontrail grows brighter and broader, until a bright Full Moon emerged from the Earth's shadow in evening skies.
---
SPLOID is a new blog about awesome stuff. Join us on Facebook