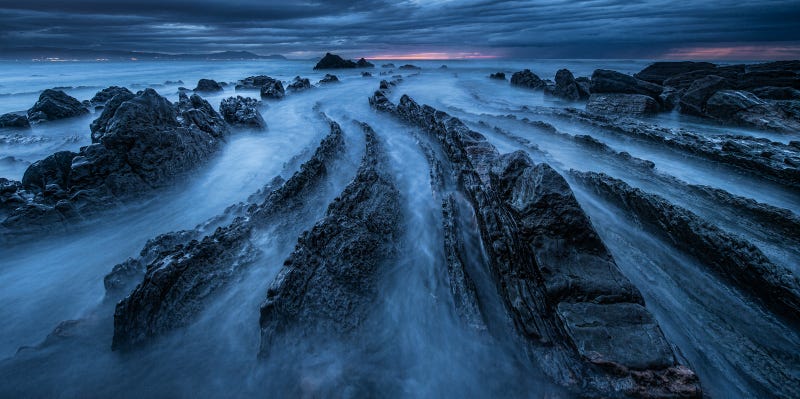 At the right time and under the right light, our planet can look really weird and alien. Take a look at the phenomenal work of Scottish photographer Scott Wilson. Some of the scenes really seem out of this world—or belonging to other fantastic eras.
Scott says that he likes to "prowl around between dusk and dawn… Drawn to seascapes, cityscapes and landscapes—winter nights preferred. I'm a land-locked seascaper….Living in Nottingham—about as far from the coast as you can be in the UK."
His cityscapes are also a bit haunting, like these frozen views of Chicago, which looks like a futuristic metropolis on an ice world: "I'm constantly looking for dramatic locations, like glorious Isle of Skye or the wild Basque coastline, but I feel equally at home with the fantastic urban landscapes of great cities like London, New York or Chicago…"
You can find Scott's excellent work on 500px, Flickr, and Facebook.
---
This is part of a new series in which we are featuring futuristic, alien-looking or just plain awesome photos of landscapes and cityscapes. If you are a photographer with such work, please drop me a line here.