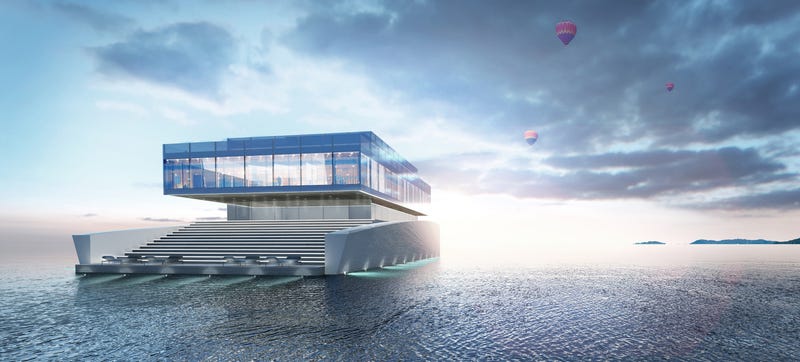 I always wanted to live on a sailboat, but they can be quite uncomfortable. I don't like motor yachts either, but I love some of the cool floating homes you can see in Sweden or Denmark. Glass—a concept by Lujac Desautel—seems like a great hybrid, with lots of space and light.
Lujac Desautel works in an architecture internship at (BIG) Bjarke Ingels Group. He's the editor and designer of The Yacht Collective, co-Founder of Craft & Contour, and was a Young Designer of the Year Finalist in the Boat International 2014 awards. You can follow him here.
---
This is part of a series in which we are featuring really cool industrial design work. If you are an concept or industrial designer with high quality work, please drop me a line here.
---
SPLOID is a new blog about awesome stuff. Join us on Facebook